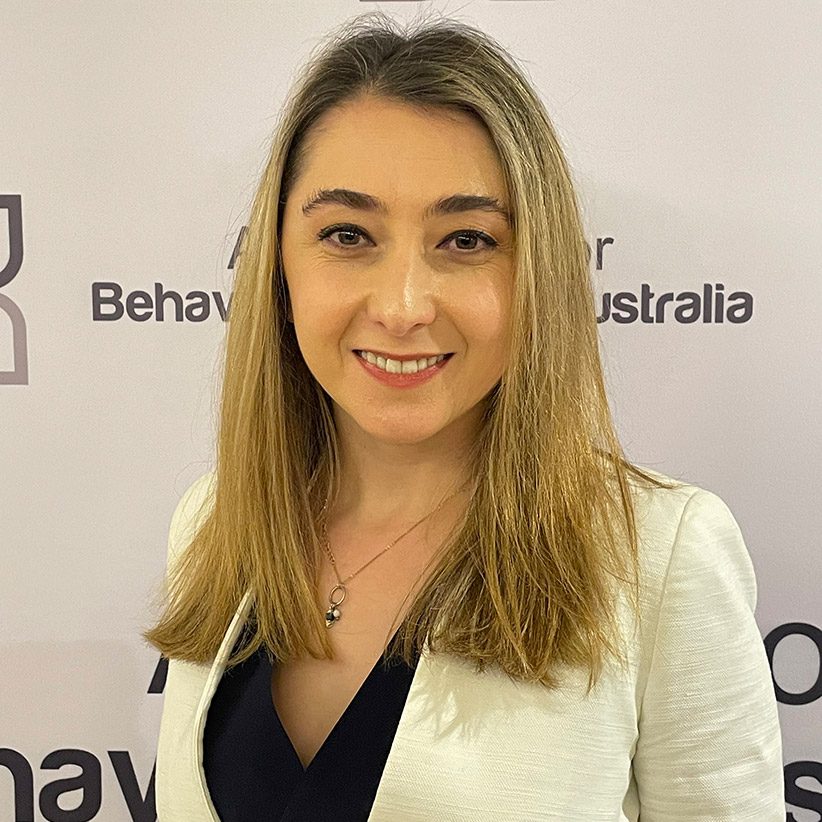 Senior Centre Clinician, Behaviour Support Specialist and Board Certified Behaviour Analyst®
Elene is the Senior Centre Clinician for Melbourne and Adelaide offices at Lizard Centre. She oversees the clinical team of Behaviour Support Specialists, who provide Early Intensive Behavioural Intervention and Behaviour Support services to children with ASD and related developmental disorders. As a Board Certified Behaviour Analyst (BCBA) and NDIS registered Behaviour Support Practitioner, Elene has been working with children and adolescents with ASD for the last 13 years, providing behavioural assessments, developing specialised behaviour intervention plans, training therapy assistants and Registered Behaviour Technicians. Elene is passionate about the science of behaviour, disseminating the most cutting-edge research and applying it in everyday practice. In the last few years, Elene has focused her attention on training, supervision and mentorship of future behaviour analysts within Lizard Centre.
Contact us for more information
Find out how behaviours of concern can be addressed to give your child a better chance to learn. Get our Parent Info Pack and a free phone consultation to find out the range of options available for your child's unique situation.
Monday to Friday, 8.30am – 5pm (AEST)